HOME >
About TUPLS|History
History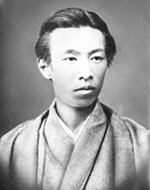 Tokyo University of Pharmacy and Life Sciences has its origins with the German-trained Masakata Fujita. In the latter part of the nineteenth century, the discipline of pharmaceutics had not yet been established in Japan; a physician might also be an apothecary. Recognizing the need for specialized education to train pharmacists, Fujita opened the first private educational institution for "pharmaceutists" in Japan in 1880, the predecessor to our university, the Tokyo Pharmaceutists School.
In 1929, then-president of the school, Keizo Ikeguchi and others established the first pharmaceutical school for women in the Tokyo area. In 1949 these two schools, in accordance with the revision of the educational system, were merged to form the Tokyo College of Pharmacy. In 1963 the graduate school was established to provide advanced training for researchers and specialists through the Master's Program in Pharmaceutical Studies at the Department of Pharmaceutical Science. In 1965 the Doctoral Program was added. In 1981 Japan's first Master's Program in Clinical Pharmacy Studies was created. In 1976 the two Tokyo campuses―the Shinjuku campus and Ueno campus―were moved to the spacious Hachioji campus set in a beautiful natural environment.
In 1994 the School of Life Sciences was established as a new branch of learning, the first of its kind in Japan. In 1998 the Master's Program in Life Science Studies was established, and in 2000 the Doctoral Program was added. Changes in the law in 2006 prompted the adoption of a six-year educational system at the School of Pharmacy.
In 2010 the university celebrated its 130th anniversary. We aim to continue growing and developing, and turning out talented graduates trained in pharmaceutical science and the life sciences.