News and Events
International Virtual Research Seminar: Zoom Showcase
As the first exploration of a collaboration in academic exchange, the School of Life Sciences at TUPLS and the Professional Science Master's (PSM) Biotechnology Program at California State University San Marcos (CSUSM) held an international virtual seminar, titled "Zoom Showcase", in December 2020. Approximately, 20 students participated in this international research seminar.

Within this seminar, members of the Bioenergy Science & Technology Lab at the School of Life Sciences and students and alumni of the PSM in Biotechnology program at CSUSM presented their current ongoing research projects and discussed their work in English. This seminar provided such an opportunity for students academically and internationally exchange their research activities.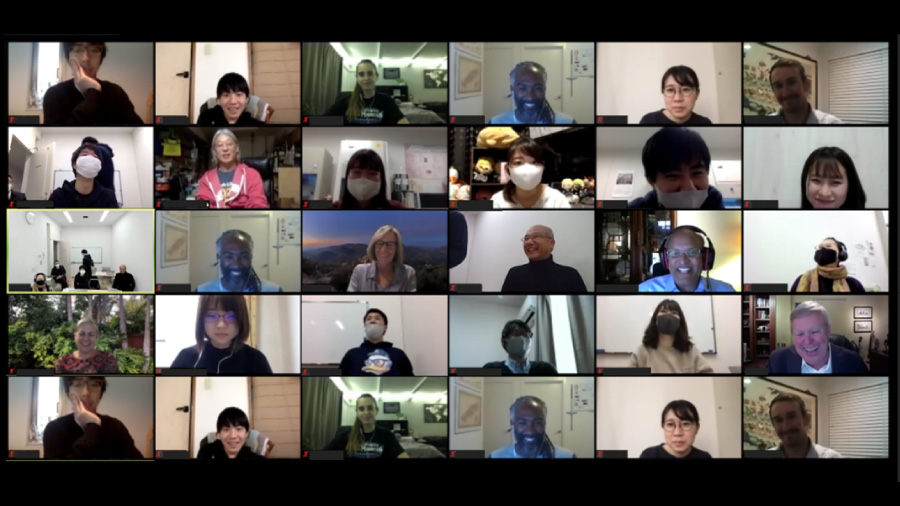 Moreover, TUPLS students gained an opportunity to brush up their presentation skills in English. As recognition of the accomplishments of their presentations, a "Certificate of Recognition" was given to the presenters. They enjoyed the cross-cultural experiences throughout the academic experiences.

The next collaborative sessions were scheduled in February 2021. TUPLS students, staff, and faculty members were provided an opportunity to learn more about the PSM program in Biotechnology and CSUSM students' experiences including discussions and Questions & Answer time.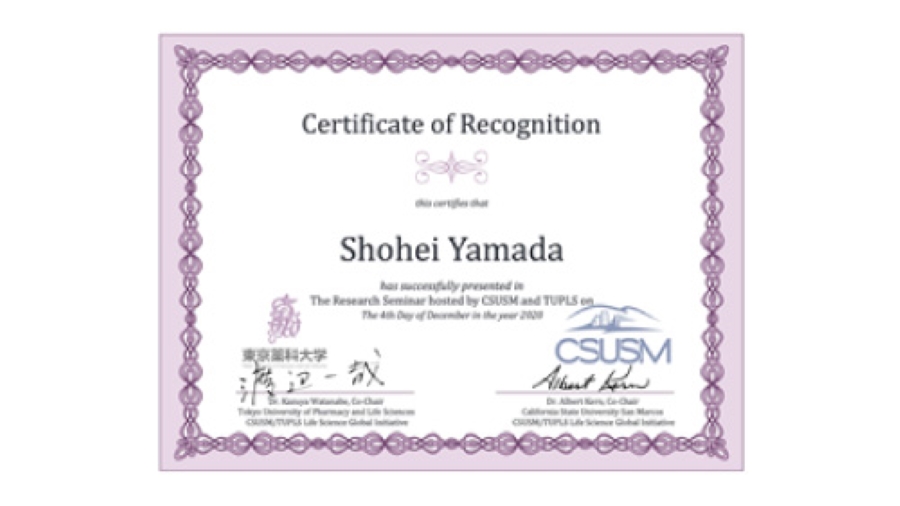 A message from a participant: Akari Kawaminami
Due to Covid-19, it has been difficult for us to study and communicate internationally overseas. I thought that this seminar would be a great opportunity and presented my research.
It was challenging to describe my research in English to individuals in other fields of study in Life Science. However, overseas participants showed their interest to my research and paid attention to my presentation. This experience helped me gaining a feeling of confidence about presenting my research in English. Furthermore, the ways of the presentations and discussions by overseas researchers were new to me. Those are very refreshing and became a cross-cultural exchange.
From the next academic year, I will go to graduate school of Life Sciences. I look forward to communicating with faculty and students at PSM in Biotechnology program, also learning about R&D from employers of the life science industries.